On the English Channel coast, in Dorset, Lyme Regis is a small, cosy town, with white houses and a long pebble beach. At first glance, one of many cute overload tourist towns on the English Riviera.
And Lyme Regis has Our Bakery, one of the best bakeries I have visited. Ever. It should have two Michelin stars: A reason for a detour in itself.
But Lyme Regis is something more: It is arguably one of the cradles of modern paleontology, the study of life long ago.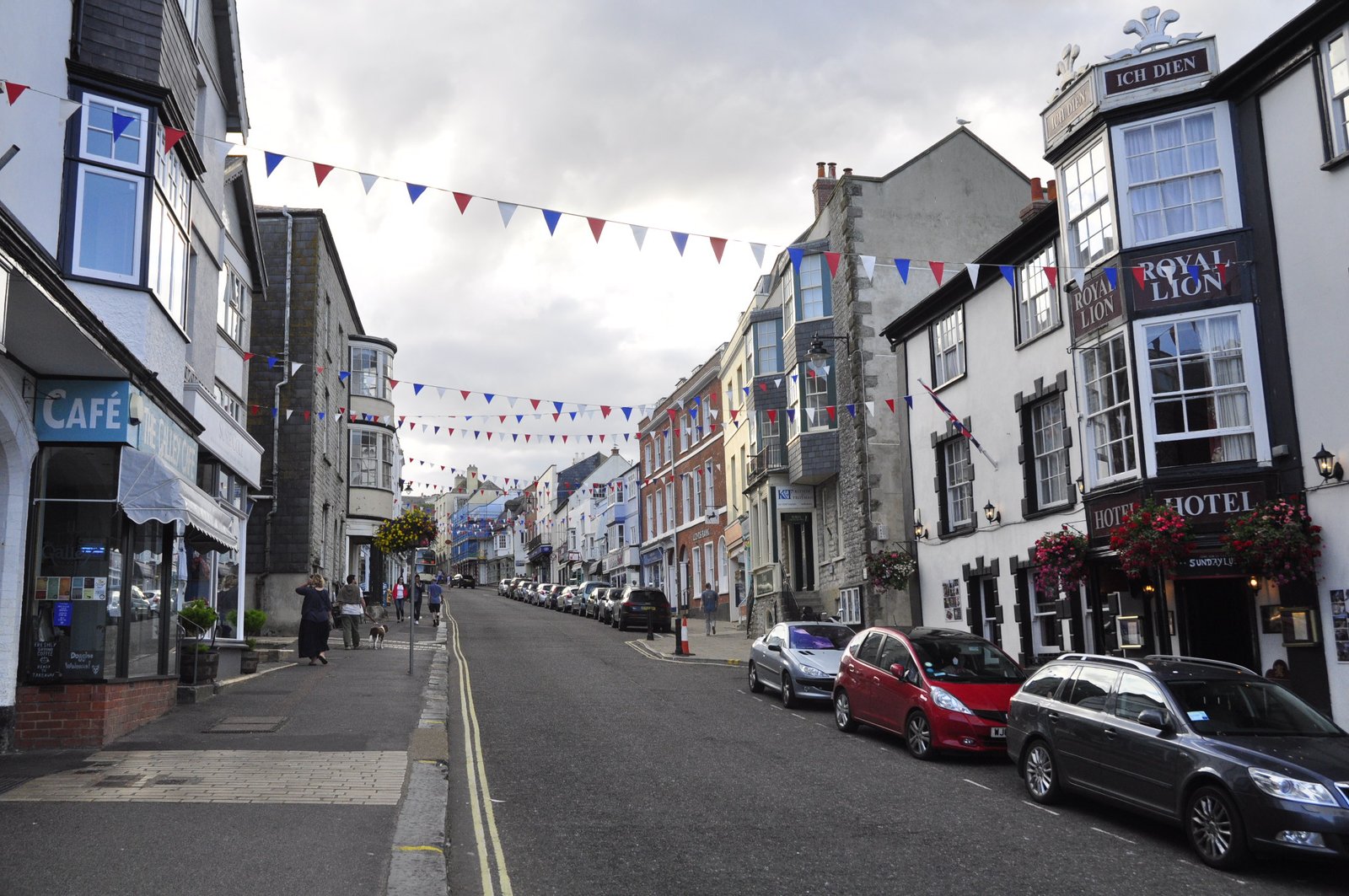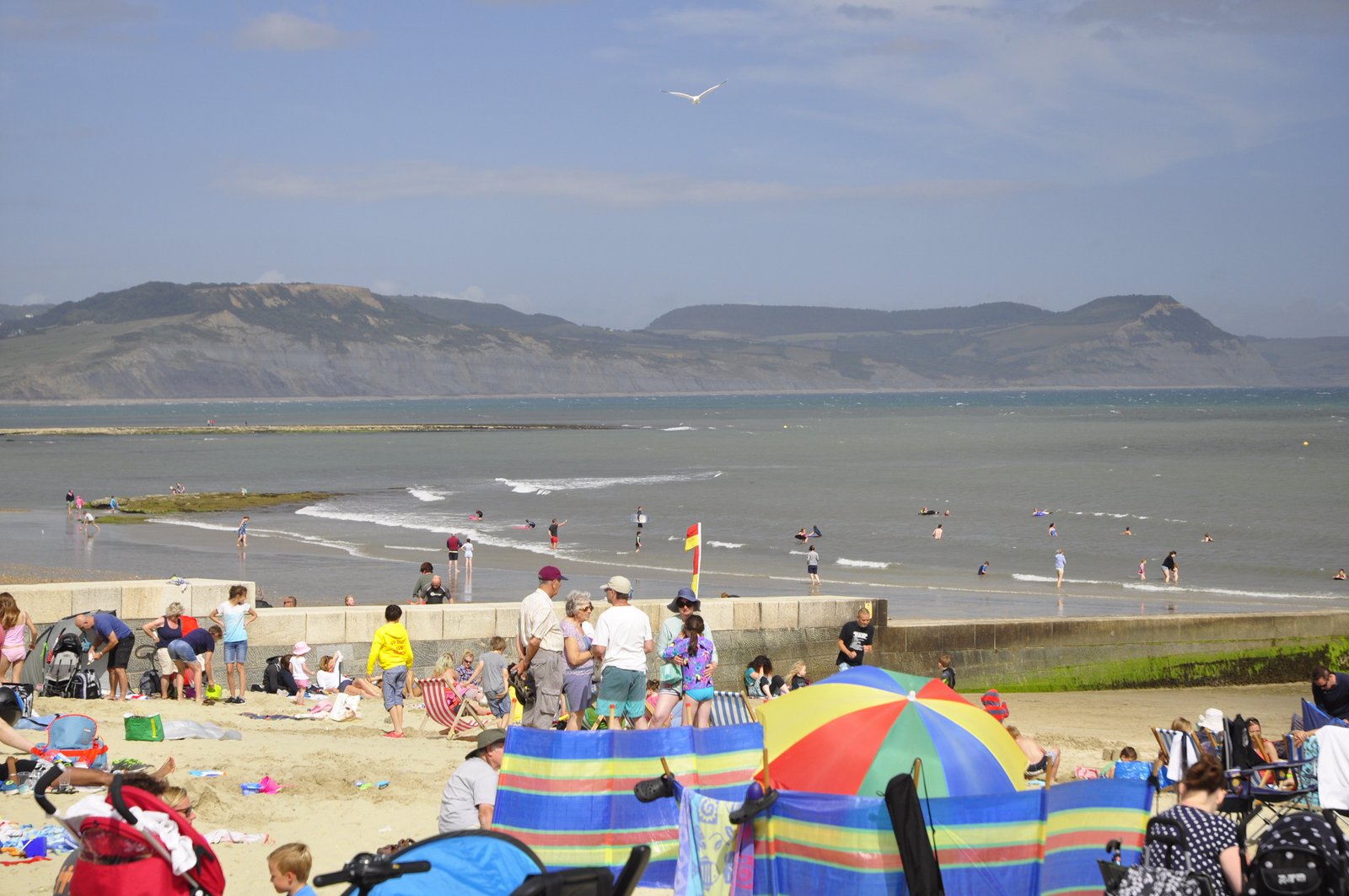 Already the ancient Greeks knew fossils. Philosophers debated their significance, and Xenophanes was probably the first to recognize them as animals, and evidence that land had been covered by water. Dinosaur fossils likely are the core of Chinese myths of dragons. And European philosophers and "naturalists" studied fossils.
But, paleontology as a systematic science, exploded at the beginning of the 19th century, and Lyme Regis was at its heart. And the unlikely main collector was a poor woman, Mary Anning.
Mary Anning's life is the story of a broadside ballad. She was born to poor parents in Lyme in 1799, at a time when the French revolution had blocked supplies and cause food prices to rise. She was one of only two of ten children to grow up, never got more than rudimentary education and never married. Her father died of tuberculosis when she was 11, and she had to continue his side-business of fossil collecting to support her family.
Together with her brother Joseph, she found several of the world's first ichthyosaurs – "fish-lizards", reptiles who looked like a fat dolphin, and plesiosaurs, "swan lizards" with long necks. She studied ammonites, and realized that the curious rocks called "coprolites" were fossil poo. The first British pterosaur, "flying lizard" skeleton was also her honor. It was a hard job in rain and cold alike. Channel coast cliffs are unstable, collapses frequent, and one collapse killed her dog.
Collectors took advantage of Mary's weak negotiation position and although she eventually opened her own shop, she was more or less poor all her life. She gained deep knowledge of the fossils, collectors and scientists visited her in Lyme, but she was never allowed into the gentlemen-only Geological Society of London. Gentlemen published the finds and got the honour, she perished, and died at only 48 of cancer. Only later, Mary Anning got the honour she deserved, and in 2010 the Royal Society voted her one of the ten most important women in British science history.
If you like cosy Lyme Regis, you will certainly like Cornwall!
Today, ammonites are everywhere in Lyme Regis. In fossil shops, as street light decorations. Hoards of collectors, from professionals to kids pulling their parents – or vice versa! – knock the rocks on the beaches north and south if town.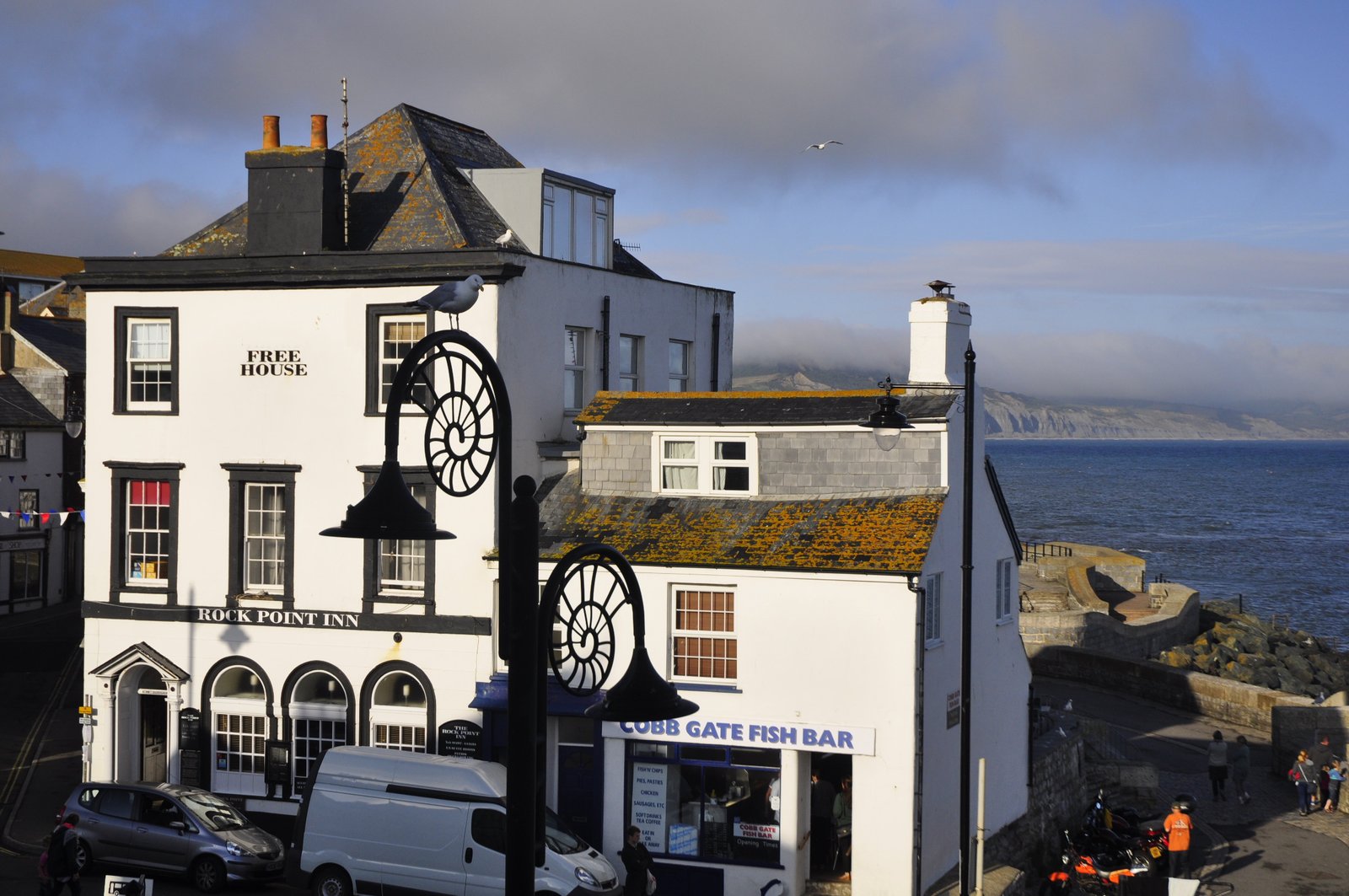 The fossil rich layers of the Blue Lias shale and Black Ven marl, with the fish lizards and ammonites are from the Lower Jurassic, when Dorset was a shallow sea at around 35N latitude. These rocks are exposed along the beach and cliffs east and west of town. The Black Ven east of Lyme is the place Mary Anning made her most famous discoveries, much because the landslides steadily expose new rocks.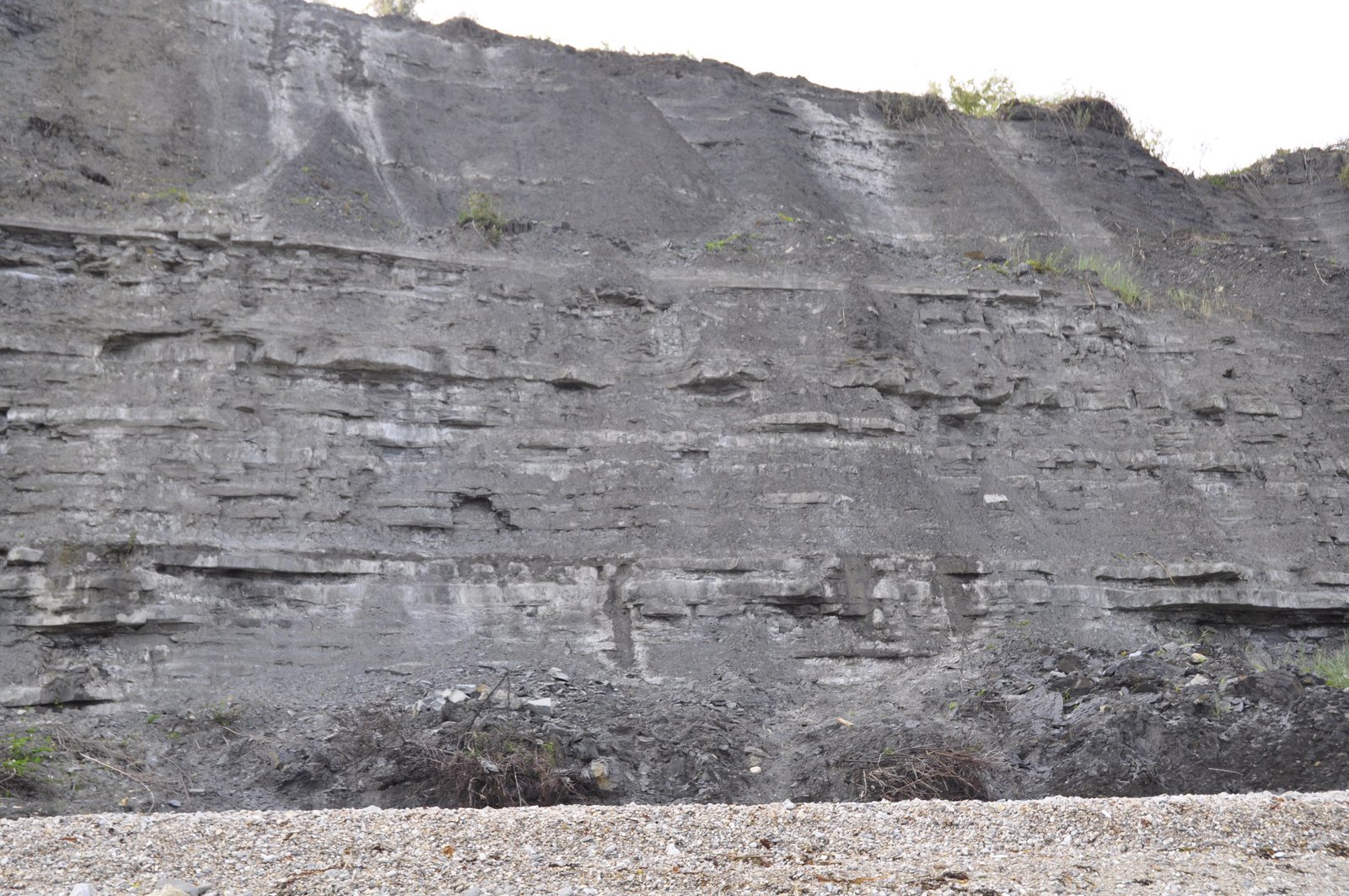 My own efforts at collecting on the beach on the west side of town came out a bit meh!. I found some pretty cross sections of ammonites, but way too large to take along. May be I should have joined one of the organized collecting trips instead. Or just had better time available, or waited until the spring, after the winter storms erode the cliffs, before the tourists vacuum-clean the beaches. (If you do, one important piece of advice: beware of unstable cliffs, especially after heavy rain. Avoid sharing fate with Mary Anning's dog!).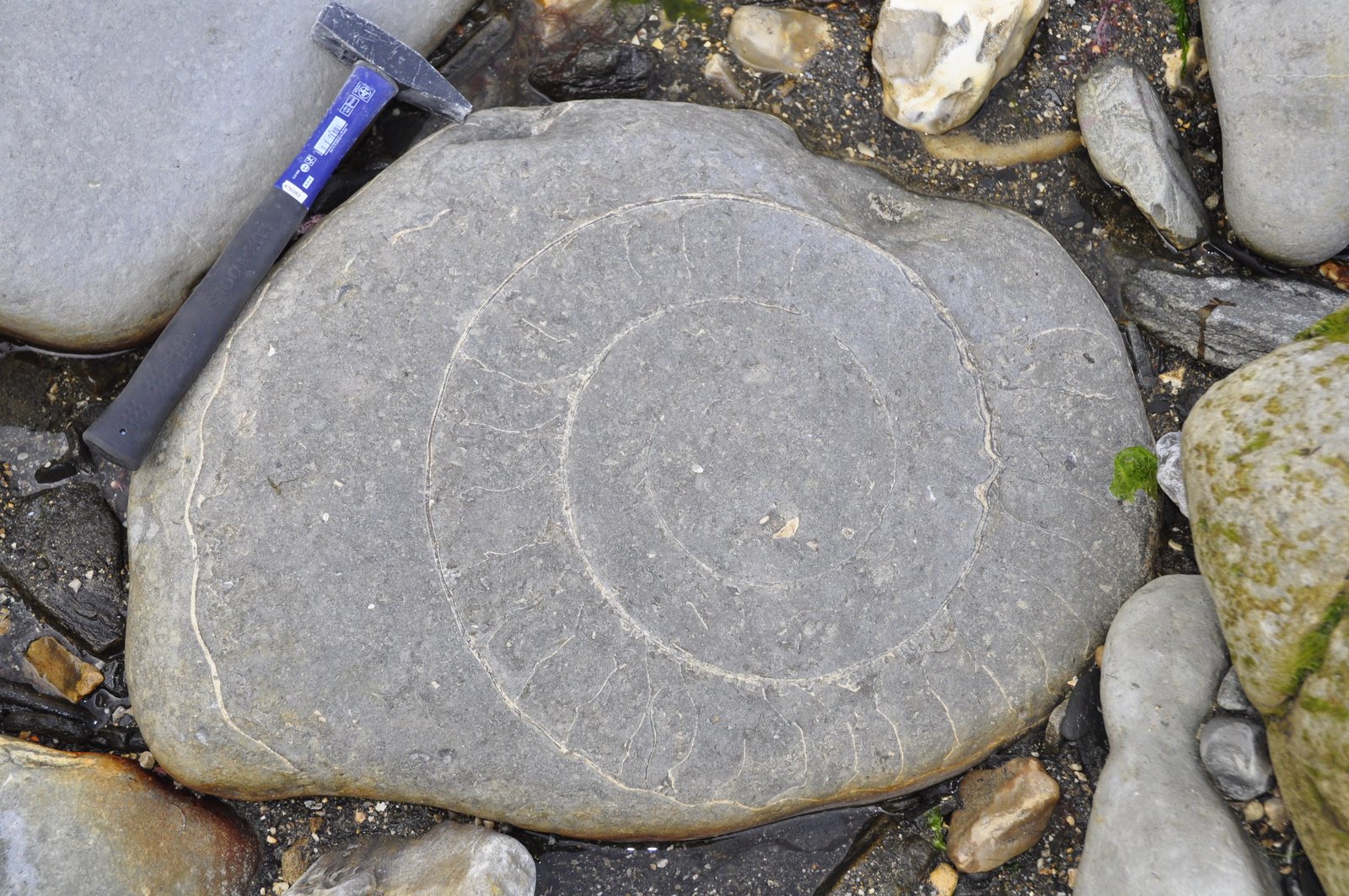 Nevertheless, together with lots of ice cream and good places to eat, the old octopuses and their ichthyosaur friends made Lyme Regis a perfect place to stay for some nice summer days – and it is for kids, parents and "fossils" alike.
If you have been to Lyme Regis, please share your best find in the commentary section! :)
How to get there
From what Britons call the Continent, most will fly to London, and go west by train or car. By train, Gatwick airport is the most convenient: Take a train towards London Victoria, and change there or at Clapham Junction (famous for being the busiest railway station in the UK, and nothing else), and another train to Axminster, and bus from there to Lyme.